Green Energy Solutions was founded in 2007 to promote and educate consumers and businesses in energy efficient practices
We aim to provide the most economically viable energy solutions tailored to meet the needs and budgets of our customers. We take the time to listen to the needs of clients and our business philosophy is to do it right the first time.
For over a decade we have helped hundreds of clients significantly reduce and eliminate their power bills. We pride ourselves on our proven reputation of trust, reliability and friendly service.
We provide honest expert advice and we only install the highest quality, industry proven equipment from reputable global manufacturers.
When you deal with us, you deal with the business owners from the design and quotation of your project through to the final commissioning of the system – Customer satisfaction is guaranteed!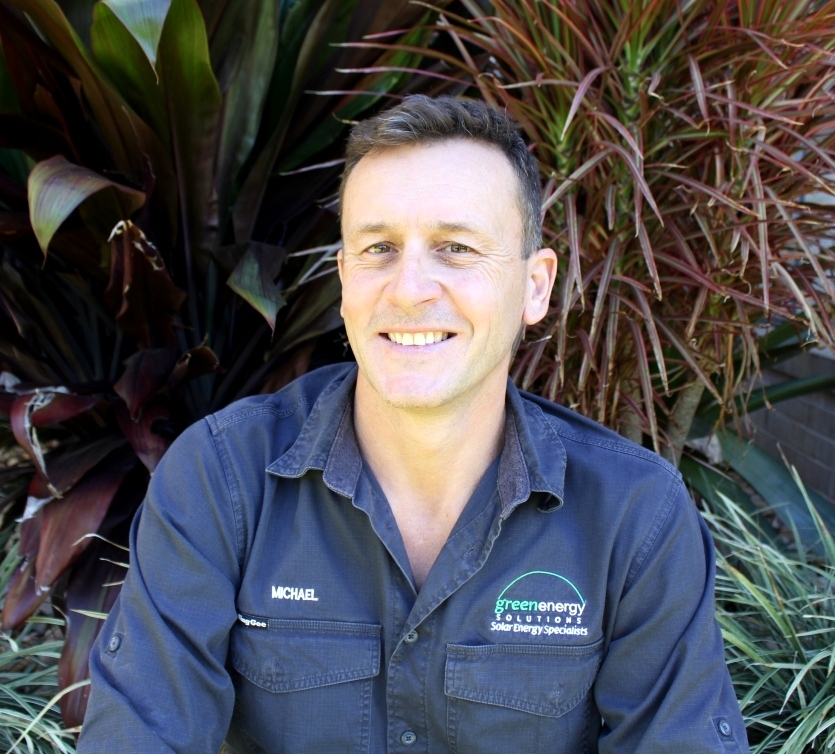 Michael – Managing Director & Founder of Green Energy Solutions
Michael established Green Energy Solutions in 2007 in response to his passion for the environment and for renewable energy systems. He holds a Bachelor's degree in Environmental Science and is fully accredited in grid-connect and off-grid solar systems.
Michael always takes the time to understand the needs of his clients and being extremely particular about the workmanship and quality of components in every installation means that all his customers remain entirely satisfied with their completed systems.
Michael is involved in all our  projects so our customers can feel assured that they are well looked after.