Grid-Connect with Battery Storage
All of our battery storage systems can either be re-fitted to any existing solar system or be included as part of our new complete installations.
There are several types of battery technologies readily available on the market with the industry constantly evolving and improving. Green Energy Solutions are at the forefront of this dynamic industry and can offer our clients the best options from several reputable brands with many years of industry experience.
To provide to best battery solution for your home or business, it is also necessary to understand the energy use patterns and load requirements of the premises.
At Green Energy Solutions, we are fully accredited and experienced in off-grid and battery systems, so you can be assured we offer you the best possible solution to your needs.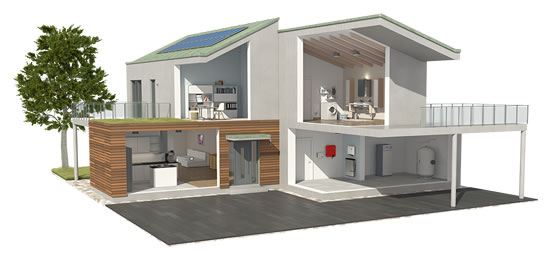 How it works
These systems increase solar self-consumption by storing the excess solar power during periods of high production (middle of the day) and providing this energy for later in the evening as needed. These systems consist of:
Grid-connected Solar PV System
Battery Storage Bank
Bi-Directional Energy Meter
An Intelligent Battery Powered Inverter
With our Energy Storage Systems, solar energy is always available when it's needed – even after sunset and when the sun is hiding behind clouds. Using its integrated energy management system, the system automatically charges and discharges the connected battery.
During the day, the PV inverter does not feed electricity into the utility grid until the battery is fully charged and the electricity needs of all electric devices in the household have been met.
During the evening, the system provides the energy needs of the home by discharging the batteries. If the batteries run low or cannot provide the full load requirements then the utility grid provides the back-up source of power.
LG Chem Battery Retrofit Kit (Domestic and Small Commercial) from $9,900*
What you get:
1 x LG Chem RESU10H Battery with 9.3 kWh of usable energy
1 x SMA Sunny Boy Storage Battery Inverter
1 x SMA Energy Meter
Complete Installation by our accredited installers
Setup of system Monitoring on the free SMA Portal
10 Years warranty on ALL products and workmanship
*Subject to site inspection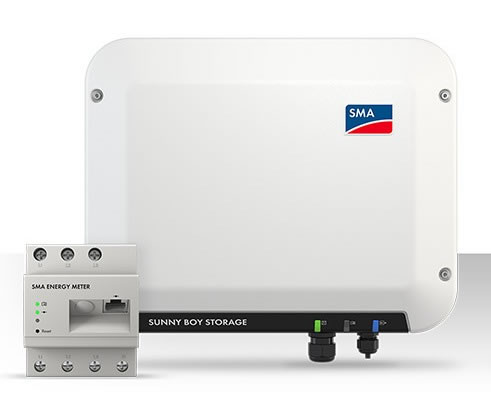 Green Energy Solutions can design & install a battery storage system that is specifically designed to suit the requirements of the project.
Please call our office on (07) 3488 0363 to discuss your specific requirements in more detail.