Solar System Health Checks
What is involved in a Solar Health Check? Australian Standards recommend routine maintenance of all solar systems including the following:
System Performance – Check accuracy of the readings compared with the original design summary.
Inverter – Verify operation and secure connections of DC & AC plugs and clean inverter if necessary.
Wiring & connections – Inspect circuit breaker / Isolator enclosures ensuring fittings & connections are tight and sealed as required.
Visual panel check – Verify panels and ensure there are no visual defects that may affect the performance of your system (browning, moisture, fractures, shading issues).
Mounting Structure – Verify tightness and integrity of nuts & bolts and other fastening devices.
Protective Devices – Verify operation of Circuit breakers and earth fault protection system.
General clean – Verify the cleanliness (no accumulation of debris, dust or fungus).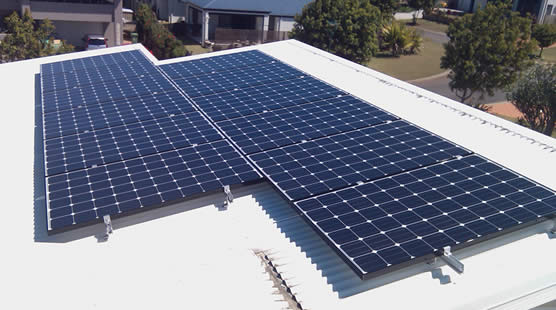 Price does not include additional repair work or materials for repair for the solar system (except for Green Energy Solutions customers that are still under warranty).
Prices will be confirmed depending type of house & size of system.
TO BOOK YOUR CHECK UP:
Please click on the link below or call our office on (07) 3488 0363 for more information.
Health Checks take approximately 45-60 min.